Director:Fyodor Bondarchuk
Writers:Yuriy Korotkov, Iskander Galiev (co-writer)
Stars:Artur Smolyaninov, Aleksey Chadov, Konstantin Kryukov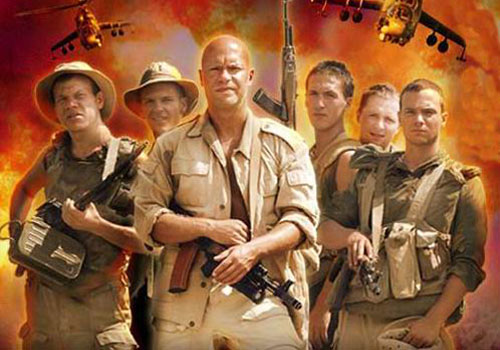 Based on real-life events, 9th COMPANY recounts a year in the shared lives of a group of young soldiers drafted to serve in Afghanistan during the final year of the Soviet conflict. It is a poignant story of the unit's dedication to both their country and each other during their valiant defense of Height 3234...a futile battle that ravaged their forgotten company, who fought on, unaware that the war had ended.
Reminiscent of "Apocalypse Now" and "Full Metal Jacket", 9th COMPANY is credited as being the first real post-Soviet era war film. 9th COMPANY also won a NIKA Award (Russia's Oscar) for Best Film and marks the feature directorial debut of Fyodor Bondarchuk, son of renowned director Sergei Bondarchuk ("War and Peace", 1968).
...
Awards:
In 2006, Russia selected the film as its candidate for the Academy Award for Best Foreign Language Film nomination. It was also given the Golden Eagle Award for Best Feature Film by the Russian Academy of Cinema Arts.
Official website

Review
here
.