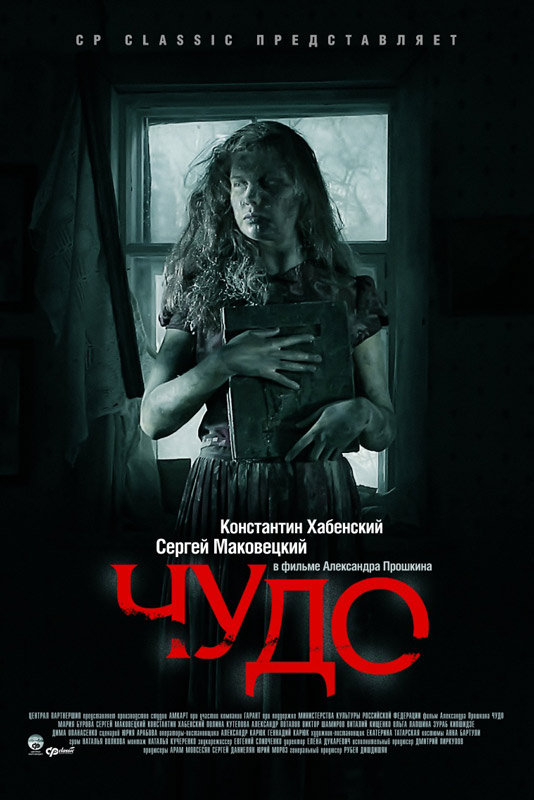 Director: Aleksandr Proshkin
Scriptwriter: Iurii Arabov
Cinematography: Aleksandr Kariuk and Gennadii Kariuk
Art director: Ekaterina Tatarskaia
Cast: Maria Burova, Sergei Makovetskii, Konstantin Khabenskii, Aleksandr Potapov, Polina Kutepova, Viktor Shamirov, Vitalii Kishchenko, Olga Lapshina, Zurab Kipshidze, Dima Opanasenko.
Reviewed by Sergey Dobrynin © 2010 in
KinoKultura
"Based on a true story... All names and characters have been altered." The standard disclaimer in the end credits sums up the film's dilemma quite nicely. How do you begin to approach the story of a religious phenomenon if you don't wish to endorse a particular point of view, but have your own political agenda in mind? It is through the eyes of witnesses who either did not exist or were nowhere near the place that we see the central event and, more importantly, the historical time. This is not intended as a criticism of Aleksandr Proshkin's film, based on Iurii Arabov's screenplay, merely an appreciation of the challenges its creators set for themselves. ...