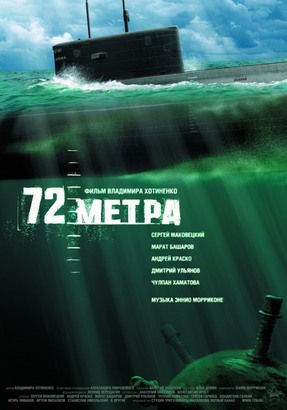 Director: Vladimir Khotinenko
Writers: Aleksandr Pokrovsky (novels), Valeri Zalotukha,
Stars:Sergey Makovetskiy, Marat Basharov, Andrey Krasko
Awards:
Best film Golden Eagle awards, Russia, 2005
Best music Golden Eagle awards, Russia, 2005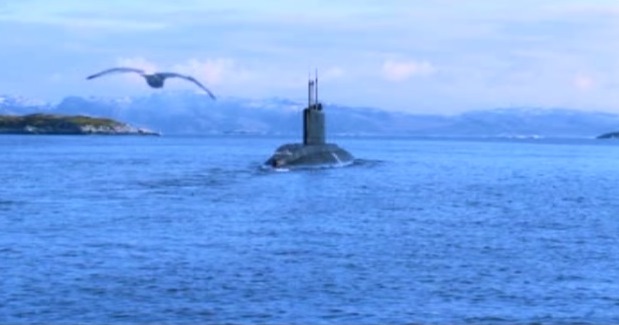 A Soviet military factory is being converted—that is, it needs to turn swords into plowshares. A decision is made to manufacture vacuum cleaners, an especially peaceful consumer good. The workers try with all their might, huffing and puffing, but instead of vacuum cleaners, machine guns keep rolling off the conveyor belts. This old anecdote about the enormous power of habit is grounded in something specific. Today Russian cinema is also grounded in something specific: in restoring the pride of Great Russians, which in the view of many patriotic circles has been abused, demeaned, and ridiculed during the years of the so-called perestroika and the ensuing troubled times of Yeltsin.
72 Meters has been mistakenly and groundlessly categorized both as a heroic action film based on American models ("our answer to Harrison Ford") and as an existential thriller akin to Luc Besson's The Big Blue (1988). Yet neither of these comparisons is appropriate. The steering wheel of the submarine Slavianka takes it into completely different waters, waters that are epic, legendary, sacred.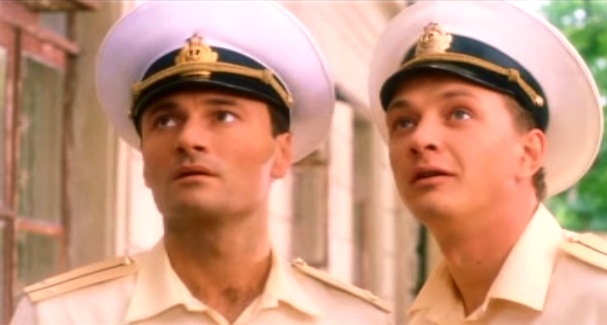 The film has long been awaited in Russia. The tragic loss of the submarine Kursk, which stunned all of Russia, has become a litmus test for humanity, a test that the Russian military high command resoundingly failed. Vladimir Putin, the president and commander-in-chief, demonstrated indifference to the fate of the military men who found themselves in danger. He didn't even return from his vacation during those critical hours when the sailors trapped on the Kursk might still have been alive. The commanders of Russia's naval forces were inexplicably tardy in organizing a rescue mission, while offers from foreign governments to provide outside assistance became bogged down in bureaucratic negotiations. ...
Reviewed by Oleg Sulkin (Novoye Russkoe Slovo) ©2004 in
KinoKultura