The Second World War is in its last stages. A Red Army unit comes across the charred remains of a tank battle, including a burned-out Soviet tank and its occupants. Initially believing the tank driver to be dead, they discover he is alive even though he has suffered burns on 90% of his body. The tankist survives, but cannot remember his name or any part of his past. Despite his wounds, he heals completely. Neither his doctors nor his military superiors can explain his full recovery and refer to his condition as "a rare case of retrograde amnesia." The tank driver is renamed Ivan Naidenov and sent back to the front for, as his superiors note, "warriors do not need a memory." Back at the front, Naidenov (played by Aleksei Vertkov) reveals he has powers beyond healing: he can hear what tanks say and use this information to determine what happened in battle. Moreover, Naidenov affirms rumors circulating at the front that a mysterious German tank dubbed "The White Tiger" materializes out of nowhere, destroys entire Soviet tank battalions, and disappears. The only thing that Naidenov recalls is his ability as a tank driver: "I remember that I am a Russian tank driver," he tells his superiors, "what else do I need to know?" General Georgii Zhukov gives a Soviet commander, Colonel Fedotov (Vitalii Kishchenko), the task of forming a tank crew that will find and destroy the White Tiger. Fedotov puts Naidenov in charge of the mission and appoints two more soldiers to the crew, Kriuk (Aleksandr Vakhov) and Berdyev (Vitalii Dordzhiev). They are given the new T-34-85 tank to command, an experimental tank with increased armor and weaponry. The crew tracks the mysterious tank, engaging it on a couple of occasions as the Red Army advances into Europe. By the end, the war is won, but Naidenov insists that the White Tiger has not been defeated.
Reviewed by Stephen M. Norris © 2012 in
KinoKultura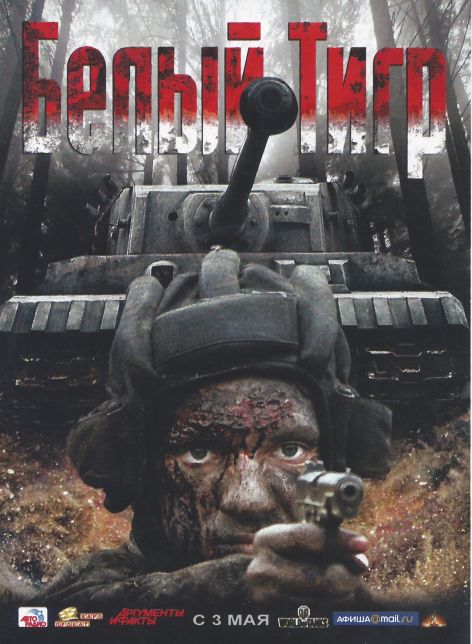 Director Karen Shakhnazarov
Actors Alex Vertkov, Vitaly Kishchenko
Script Alexander Borodyansky, Karen Shakhnazarov
Shakhnazarov's next film, the World War II action drama
White Tiger
, is scheduled to be released this year.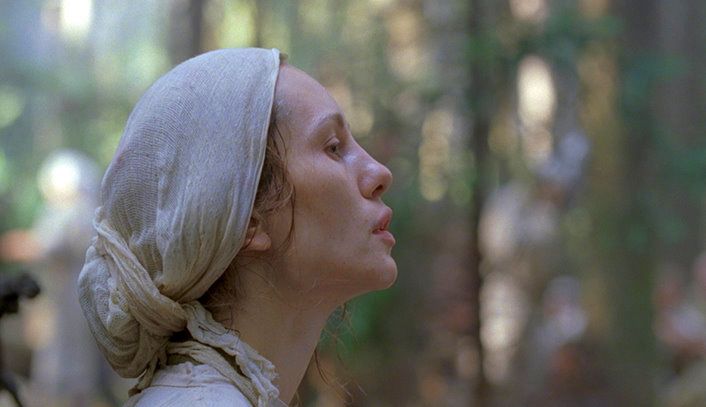 World War Two is drawing to a close. Furious and prolonged fighting is exhausting both the Soviet and the fascist troops. The more decisive the advance of the Soviet army, the more often White Tiger, a huge, indestructible fascist tank, appears in the battlefield. It relentlessly emerges from the smoke of combat, ruthlessly destroys the adversary and swiftly vanishes. No one can either verify or refute its existence. However, the Soviet military command decides to build an extraordinary tank – a special version of the T-34. The crew of this tank is headed by a man with a remarkable past, a tank crewman who was almost burnt alive in combat and doomed to death. Contrary to all expectations, he survives, recovers and returns to the ranks. He does not know his own name, he does not remember anything from his past, but he has acquired the unusual ability to understand the language of tanks. He is sure that the elusive fascist tank exists and must be destroyed, because White Tiger is the embodiment of war, its terror and its blood. The pursuit of the mystic monster begins. Who will win in this duel?