Director: Boris Khlebnikov
Stars: Mariya Shalaeva, Yevgeni Syty, Alexnder Yatsenko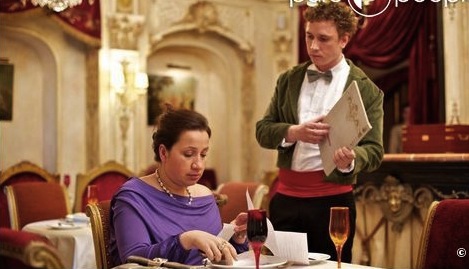 A real (literally) satirical comedy based on real situations at Moscow's most bombastic restaurant. A madly ridiculous and revelatory film about women who choose between money and love, about producers who actually do not know what to shoot; and on your birthday you may sometimes spit out, drown a glass of vodka on an empty stomach and leave the mother-inlaw with the bill for supper. And about real love that is born not behind gilt walls, but in a noisy kitchen.
...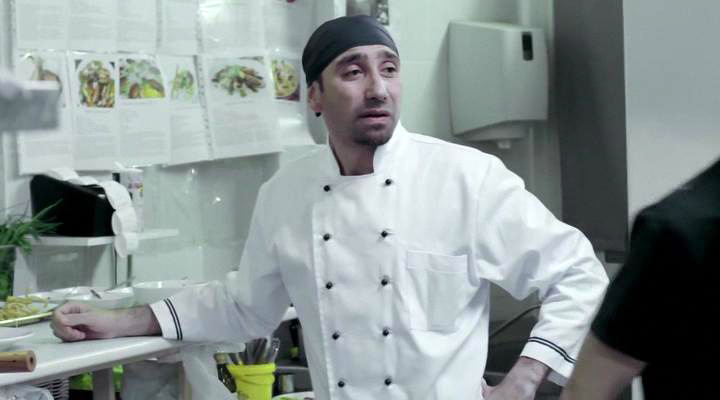 Five years after the February and October Revolutions of 1917, no-longer-count Aleksei Tolstoi, then living in Berlin, from which he was soon to return to Soviet Russia, shared an observation with another writer, who almost 60 years later published it in his memoirs: "…something happened to the [Russian] language. Contrary to the nature of the Russian language, its syntax has been breaking… [T]he adjective now stands after the noun, and the verb at the very end of the sentence." Not everyone was as scared by the changes in linguistic practices as Count Tolstoi at the time. Some writers treated the same process as a productive one. An example would be Mikhail Zoshchenko, whose mastery of new phrases and words caught verbatim and fused with caustic humor first made him supremely popular because of his faithful reproduction of the reality of the New Economic Policy, and then led to accusations that he blackened that same reality—perceived as part of an uninterrupted movement towards socialism. Even linguistic matters became political.
These old examples serve, first of all, to show the underlying reasons for the attraction that verbatim holds in times of linguistic shifts, which are simply the outer ridge of more significant cultural, economic, social, and political changes. It acknowledges the rift between literary language and even journalese—and the "language of the street"; the difficulty of reproducing it by employing the regular degree of everyday observation. This rift also creates a sense of mystery that accompanies the growing difficulty of communication, which, in turn, leads to alienation or nekommunikabel'nost'. Verbatim in literature, theater, and cinema helps to recognize the familiar, but it also helps to familiarize the strange, thus penetrating the wall between users of the old and the new languages.
Read more
>>>