Director: Iosif Kheifits
Writers: Anton Chekhov (novel), Iosif Kheifits
Stars: Oleg Dal, Vladimir Vysotskiy, Lyudmila Maksakova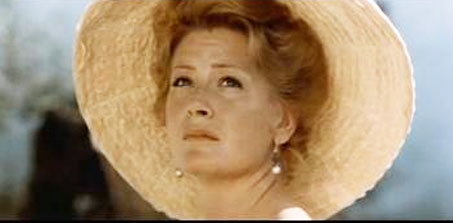 Lyudmila Maksakova
In a small town in the south of Russia during the 1890s two young men share a common trait of implacability and an antagonistic nature. They become entangled in a quarrel and this leads to the two challenging each other to a duel.
The film is loosely based on "The Duel" by Anton Chekov
and has a modern-day adaptation currently in cinemas. The film is a Soviet-era classic and provides a unique insight into the way drama was portrayed in the USSR. It also features Vladimir Vysotskiy in one of his most prominent cinematic roles.