Director: Mikhail Brashinsky
Writer: Mikhail Brashinsky
Cast:Tatyana Kolganova, Timofei Eletsky,Tatyana Ryabokon
SHOPPING TOUR
is a cannibal dramedy by the Russian filmmaker Mikhail BRASHINSKY. A group of Russian tourists go on a shopping tour to the neighboring Finland – only to be attacked by the Finnish cannibals. It turns out, there is one day in a year when every Finn has to eat a foreigner. And today is that day. We focus on a middle-aged woman and her teenage son, who is filming the film – as we watch it – on his cell phone, as they are trying to survive in the land of vegetarians turned carnivores.
Russian premiere of the film will take place in the Competition program of the XX National Film Festival "Window to Europe" (Vyborg, August 12 – 19, 2012).
The film is an Official Selection of the XXV Helsinki International Film Festival (Love & Anarchy) (September 20 – 30, 2012).
Awards
: First prize Window to Europe Film Festival, Vyborg, Russia, 2012
Best actress Tatyana Kolganova , Window to Europe Film Festival, Vyborg, Russia, 2012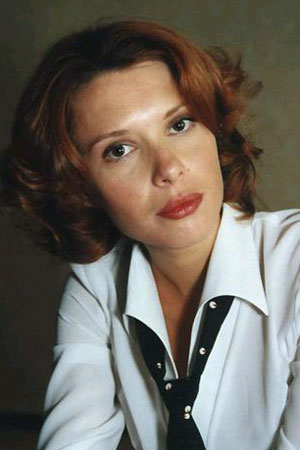 Tatyana Kolganova
Guild of Historians of Cinema and Film Critics Prize Window to Europe Film Festival, Vyborg, Russia, 2012