Director: Aleksey German
Writers: Yuri German (novel), Eduard Volodarskiy,
Stars: Andrei Boltnev, Nina Ruslanova, Andrey Mironov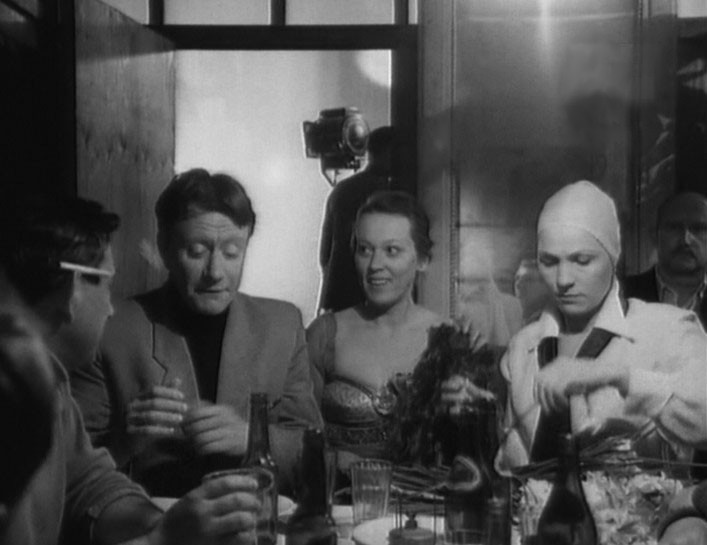 The story, based on the tales of Mr. German's father, Yuri, is told by a barely glimpsed present-day narrator recalling what life was like in a small Russian village in 1937 when he was 9 years old. Sharing his family's apartment are three young policemen, led by Ivan Lapshin. Ivan, blankly played by Andrei Boltnev, is smitten with a touring actress and is out to smite a local murderer.
Mr. German's knack for visual authenticity provides the movie's main interest. Scene after scene, shot for the most part in the sepia of old photographs, catches the poverty and confusion of a hard time - the crowded apartment, the beat-up cars, the dreary town and its shabbily dressed people, the outbursts of desperation and nuttiness. In his treatment of a troupe of actors and some musicians jangling along on a flag-festooned little trolley, the director seems to have picked up some tricks from Fellini, but the spirit is very different. It's mostly complaint and bickering; only the policemen seem in good humor. People quarrel constantly about food and living space; a woman goes into hysterics over the loss of some gasoline.
More
here
.
The technique of switching between colour and black and white from one scene to the next has always fascinated me. It is such an effective stylistic tool for quickly creating atmosphere and striking a contrast. It is also a powerful way to jolt the viewer into a dialogue with the film. My Friend Ivan Lapshin begins in colour, with a long handheld tracking shot that examines various objects and people as it searches carefully through a quiet house. This is the only time we will experience such ultra-personal camera work, as the film soon jumps back 50 years to the mid 1930s, now in a mesmerising black and white. Our narrator continues speaking from his present time, reflecting through memory on his experiences as a child living in a small town in Soviet Russia just before the Great Purge. It is essential to keep this time period in mind to fully appreciate the contradictions and ultimate decline that the film explores. The parties, the music and laughter, the joking and pranks, all mislead and clash with the depressing situation that engulfs the town, expressed elegantly through the constant thick fog.
More
here
.