Directed by Karen Shakhnazarov
Starring Andrei Panin, Vladimir Ilyin
A remarkable anthology of over a dozen of stories taking place in different time, various places and yet being invisibly connected with each other.
Day of the Full Moon
is a stunningly photographed series of vignettes from Russia past and present that summons the spirit of Max Ophuls' 1950 classic La Ronde, and Robert Altman's Nashville and Short Cutsto tell provocative and interconnecting stories.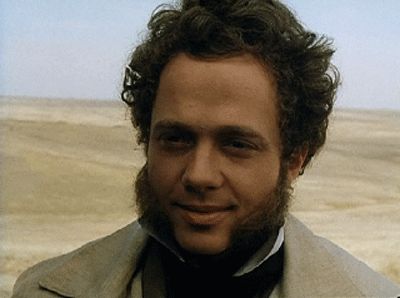 During the full moon, three different people are captivated by a mysterious woman in a lilac dress. The effects of this event ripple through the years, and grow to wash over more than 80 characters, from a disc jockey to a fairy princess to a gangster to Alexander Pushkin to a nostalgic dog. But which of these are dreams, and which represent reality?
Shakhnazarov continues his career-long focus on the intersection of past and present with this mysterious yet exhilarating mosaic of humankind, which in the end offers both seduction and satisfaction to the receptive viewer.
Awards :
Best Screenplay Karen SHAKHNAZAROV , Aleksandr BORODIANSKY , "NIKA" Prizes, Moscow (Russia), 1998
Prix spécial et prix de la Critique internationale (FIPRESCI) au festival de Karlovy-Vary, 1998
Prix Nika du meilleur scénario, 1999