Director: Maksim Panfilov
Writers: Andrei Osipov, Maksim Panfilov
Stars: Karolina Gruszka, Bobur Yuldashev, Dmitriy Dyuzhev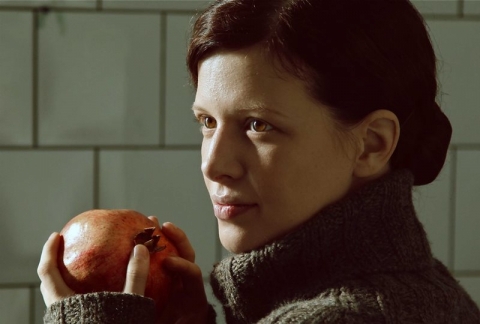 Shortly after disoriented Russian widow Maria (Karolina Gruszka) arrives in Uzbekistan, her son falls ill in a bustling marketplace. They are rescued by Amir (Babur Yuldashev), who takes them home to his two wives. Cast into a completely alien environment, fending off angry jealousy that sabotages her already unfamiliar agrarian chores, Maria proves amazingly resilient. When a sexual encounter with Amir produces a son whom she names for her dead husband, Ivan, Maria becomes the man's third wife and is happily integrated into the extended family, forming fast friendships with the assorted women and children.
Enter first hubby Ivan (Dmitri Diuzhev), very much alive. He promptly hustles his clan back to Sebastopol, including the child who bears his namesake, whose presence disturbs him greatly. Once back in Russia, Maria becomes an object of scandalous speculation, her liaison with a twice-married Muslim meeting with covert disapproval. Big Ivan, on the other hand, begins to thaw toward little Ivan, serenading him with an accordion by the sea. But when an earthquake strikes Amir's home, sending the Uzbeks to Sebastopol to take refuge, it's the Russians' turn to learn tolerance and acceptance.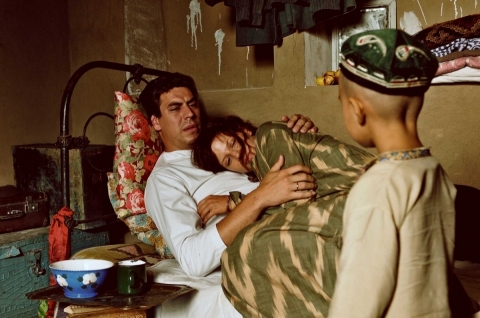 Panfilov never misses a cliche in drawing exaggerated contrasts between the opposing cultures. Where Uzbekistan forms a horizontal continuum, with marketplaces and farmland stretching expansively outward, Russia takes the form of a vertical lighthouse, isolated on a desolate shore. In the warm palette of the East, women's colorful dresses and vivid tapestries intertwine with the rich greens and browns of the earth. Against this, Panfilov proposes icy white snowscapes and turbulent seas. Work in Uzbekistan, involving nature in all its agricultural vitality, plays against the Russians' gathering of scientific data using precise instruments.
More
here
.