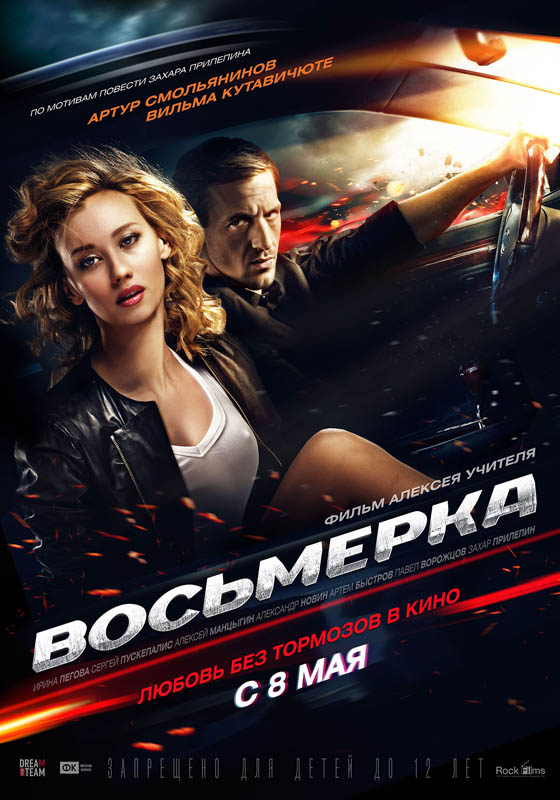 Director: Alexey Uchitel
Cast: Vilma Kutavichyute , Artur Smolyaninov , Paul Vorozhtsov
The film tells a story about four friends who return from the army and join OMON. The story starts from the moment when they unexpectedly face some big criminal authority. The situation turns even more complicated when one of the characters falls in love with the criminal's girlfriend. The story's author Zakhar Prilepin points out that all the characters have real prototypes, but each of them, as it often happens, is formed of two or three people.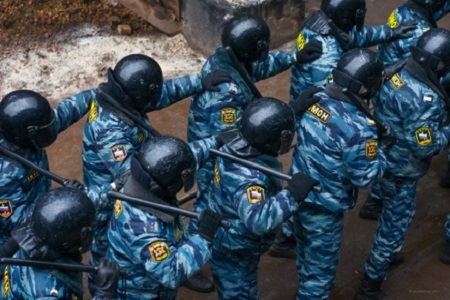 Grungy, witty and savage, the Russian crime thriller "Break Loose" entertains despite its ludicrously repetitive action and cliched story of the impossible love between a special forces cop and a gangster's moll. Set in the final days of 1999 (and Boris Yeltsin), the film makes meager use of political subtext, but it doesn't much matter given director Alexey Uchitel's infectious love of borderline-goofy fight scenes, many of which are brilliantly choreographed. Though commercial prospects outside Russia appear limited, plenty of fests will forge ties with "Break Loose," Uchitel's first feature since "The Edge," Russia's Oscar entry from 2010.

To the extent that the film is a comedy, its running gag is the insatiable appetite for street violence among four old army buddies who now work for OMON, an elite police squad charged with curbing local protests and breaking up the scuffles of low-level thugs. Not content with the head-bashings they administer in their day jobs, fresh-faced Ger (Alexey Mantsigyn) and his pals — Lykov (Alexander Novyn), Shorokh (Pavel Vorontsov), and Grekh (Artem Bystrov) — favor looking for fights after hours as well. An early scene has the friends pummelling goons in the lobby of a bustling nightclub.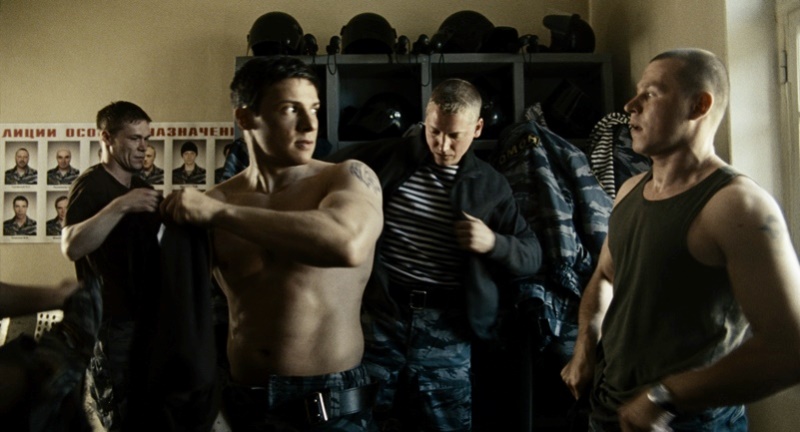 It's at the club, owned by mob boss Boots (Artur Smolyaninov), where Ger first lays eyes on gorgeous Aglaya (Vilma Kutavichute), who's dancing onstage. Hardly subtle, Uchitel tracks the camera slowly toward the gape-mouthed Ger to establish that he's instantly smitten. Learning that his crush is Boots' main squeeze doesn't deter Ger in his efforts to bed Aglaya; if anything, it seems to turn him on even more. Climbing up a pole to a third-floor window to peep on Aglaya, Ger eventually succeeds in his lascivious aim, which naturally escalates the war between Boots' crew and Ger's.

Read more >>>