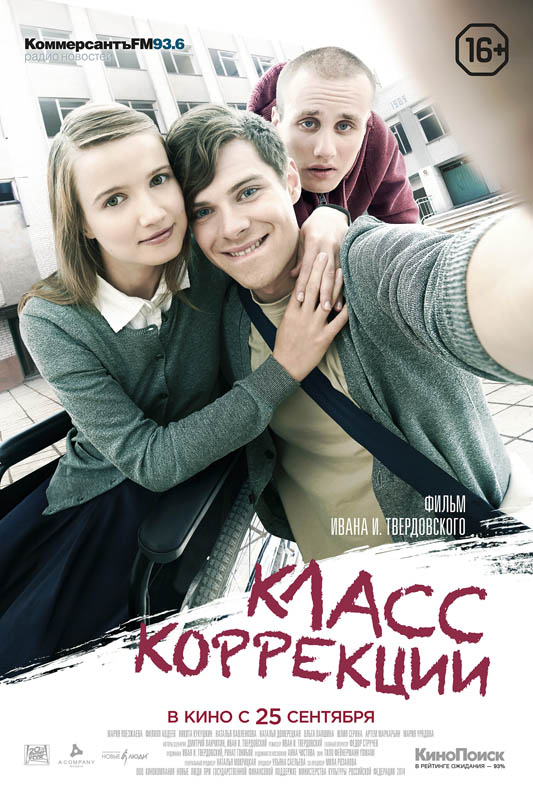 Director: Ivan I. Tverdovsky
Writer: Ivan I. Tverdovsky
Stars: Mariya Poezzhaeva, Filipp Avdeyev, Nikita Kukushkin
Offering further evidence that — in the wake of 2012's Anton's Right Here and the recent Cannes Critics' Week winner The Tribe — the former Soviet Union is a lousy place to raise children with special needs, director Ivan Tverdovsky's drama Corrections Class focuses on a gaggle of disabled teens in a Russian high school. Ghettoized and neglected by the school and bullied by their peers, the kids turn on each other when the fragile balance of the group is thrown out of whack by the arrival of a newcomer. Progressively disturbing but not without moments of humor, joy and grace, Corrections Class won the best debut prize at Sochi's Kinotavr festival and plays in Karlovy Vary's East-of the-West competition.
Set in what looks like a pretty nondescript, typically cruddy-looking suburb that could be anywhere in Russia, the story revolves around a large school incorporating both elementary and secondary school-aged children, a structure that could just as easily pass for a factory or a mental asylum. On her way to her first day at school, pretty 11th-grader Lena (Maria Poezhaeva), who has myopathy which confines her mostly to a wheelchair, and her mother (Natalia Pavlenkova) have to wait to cross a railway line. Another teenager has been killed on the tracks, sounding a somewhat too obvious symbolic note of doom.
At school, Lena and her mom are told off by the officious principal (veteran Natalya Domeretskaya) for being late even though the building has no wheelchair ramps or elevators which means Lena has to make the slow, painful walk up the stairs on foot. She soon meets her peers in the corrections class, a sort of holding pen for physically and mentally challenged students, most of whom would probably be blended into the mainstream in settings with a more enlightened attitude toward disability. Shy, handsome Anton (Filipp Avdeev), for instance, has epilepsy. Another girl (Maria Uryadova) has dwarfism. Mitya (Artyom Markaryan) has a stutter, while his sister Vitya (Yulia Serina) reports she's not actually sick at all. It's never revealed what's supposed to be amiss with ringleader Misha (Nikita Kukushkin), who seems perfectly able-bodied if clearly damaged psychologically, judging by later events. All the kids will soon be assessed at an upcoming, cross-body commission about whether they can be blended into the mainstream. Some, like Lena, hope this will be the case in order to improve her future job prospects, but others have given up all hope of integration.
Read more >>>