Director: Vera Storozheva
Cast: Anna Shcherbinina, Ol'ga Popova, Xavier Gallais, Sergei Puskepalis, Gleb Puskepalis, Svetlana Toma, Sergei Popov Producers: Vera Storozheva, Anna Popova
Director, producer, screenwriter and actress Vera Storozheva is a prolific artist who, since the early 1990s, has explored art-house and mainstream territory. She has directed 25 television documentaries, nine feature-length films and a television serial. In addition to several humble melodramas, among which are three "feel-good" New Year's pictures, Storozheva has cemented her reputation as internationally-renowned director with the widely-acclaimed Sky. Plane. Girl (Nebo. Samolet. Devushka, 2002) and Traveling with Pets (Puteshestvie s domashnimi zhivotnymi, 2007). In her early "art-house period", she was the creative collaborator on Kira Muratova and Renata Litvinova's projects: as actress in The Asthenic Syndrome (Astenicheskii sindrom, 1989) and Goddess, How I Fell in Love (Boginia, kak ia poiubila, 2004), as co-scriptwriter for Three Stories (Tri istorii, 1997), and as director of Sky. Plane. Girl. Inspired by this famous collaboration, Storozheva's women-centered perspective especially in Sky. Plane. Girl and Traveling with Pets has been praised by many critics for constructing women's existential search on women's terms.
Shot in Rostov (Rostov Veliky)—the renowned spiritual center of Russia and one of the oldest towns—Nine Days was conceived as third in a trilogy of Storozheva's provincial stories (echoing Muratova's "provincial melodramas"), which also includes Traveling with Pets and Spring will Soon be Here (Skoro vesna, 2009). Like the other two films, Nine Days is concerned with human relationships, touches on the orphan and animal themes, and explores the emotions of mature women. Yet in contrast to the filmmaker's earlier works, there is an international twist to the provincial story, inviting a series of "us vs. them" contrasts—complete with all the clichéd juxtapositions and conciliations. Although the film received recognition for its visual style and compelling story in numerous festivals, Nine Days is deemed to be more interested in the Kremlin-backed patriotic staging of the Russian idea and falls into line with well-trodden formulas.
The film's title refers to the time which the former orphan, Anna Kruglova (Anna Shcherbinina), now a Paris-based top fashion model, is set to stay in her native town where she grew up until, at the age of nine, she was adopted by a French couple. Her return is not triggered by nostalgia, but because of her engagement in marketing and charitable missions of a famous cosmetics brand that is about to enter the Russian market. Anna's first destination is her former orphanage, where children recite Soviet-style verses about a happy childhood in her honor ("Our native orphanage, it's such a nice place to live!"). Anna delivers a frothy motivational "fate gives a chance to any and every one of us!" speech to the bewildered and skeptical orphans with angry eyes. That the children hope for international adoption and a fate similar to Anna's becomes evident when one orphan, hushed by the adults, asks Anna whether her French adoptive parents will return to their orphanage again. Anna is at a loss for a convincing answer, and the exposed hollow rhetoric of her optimistic address can only be remedied by smothering the children with Western cosmetic products.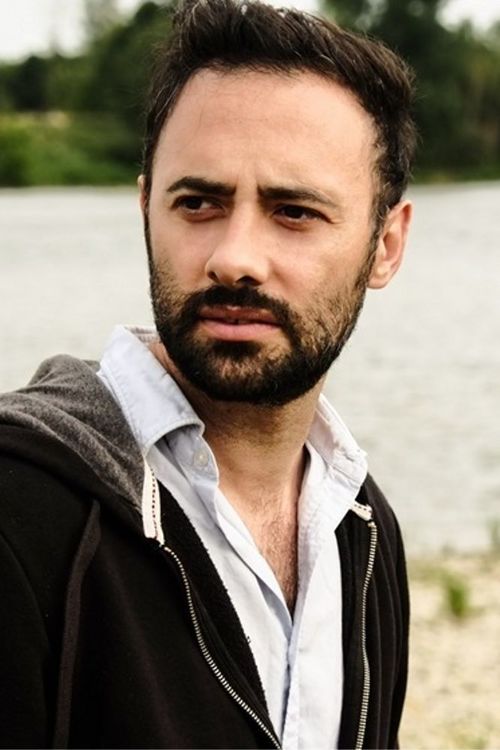 International "tensions" continue in the next scene. Anna and her French boyfriend, the photographer Michel (Xavier Gallais) who accompanies her on this trip, are driven back to their hotel by the Head of the Department of Culture, Sergei Sergeevich. Sergei tells Anna that they should have gone to a local eatery because the food is very tasty there. Anna protests, remembering this place from her childhood when they served only clotted porridge. Sergei responds defensively and says that she shouldn't go looking for bad things: they can be found everywhere. Exposing the xenophobic feelings which have become a key aspect of social consensus in Putin's Russia, he adds: "Look at the USA. Schoolchildren shooting each other! And in France there are only Arabs. What is good about that?" Similar xenophobic remarks about Paris are made later in the film by an ice cream saleswoman, representing the people's point of view, who says to Anna: "I saw it on TV… Poor things. What a horrible life, I could not live like that."
Read more in KinoKultura
>
>