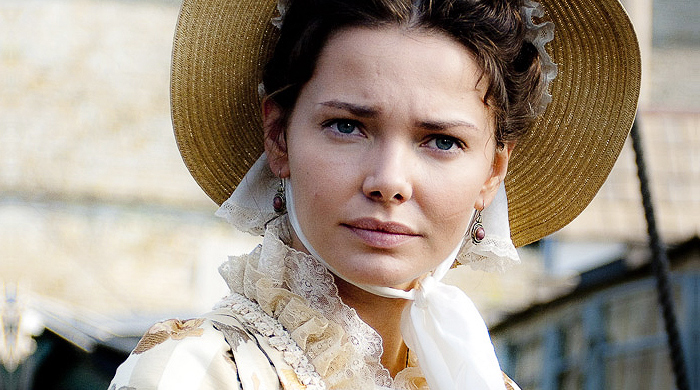 The work on
the new screen version of the novel Anna Karenina
is coming to an end.
The film director Karen Shakhnazarov has been working on new screen version of the classical novel by Leo Tolstoy at the Mosfilm Studio for two years.
The leading roles are performed by Elizaveta Boyarskaya and Maxim Matveyev, who are a married couple in real life. The third one (Vronsky) in the love triangle of the novel is the honored artist of Russia Vitaly Kishchenko, a holder of the Golden Mask prize.
A distinctive characteristic of Karen Shakhnazarov's screen version is interweaving the famous novel with the story At Japanese War, describing the events that took place 30 years later. Thus, Anna's son will meet Vronsky in Manchuria.