Alexander Mindadze's controversial film Mily Khans, dorogoi Pyotr (Lovely Hans, Dear Peter) — which was criticized by officials for exposing the close links between Stalin's Soviet Union and Hitler's Nazi Germany on the eve of war — has been named Russia's best film of the year at the country's NIKA film awards.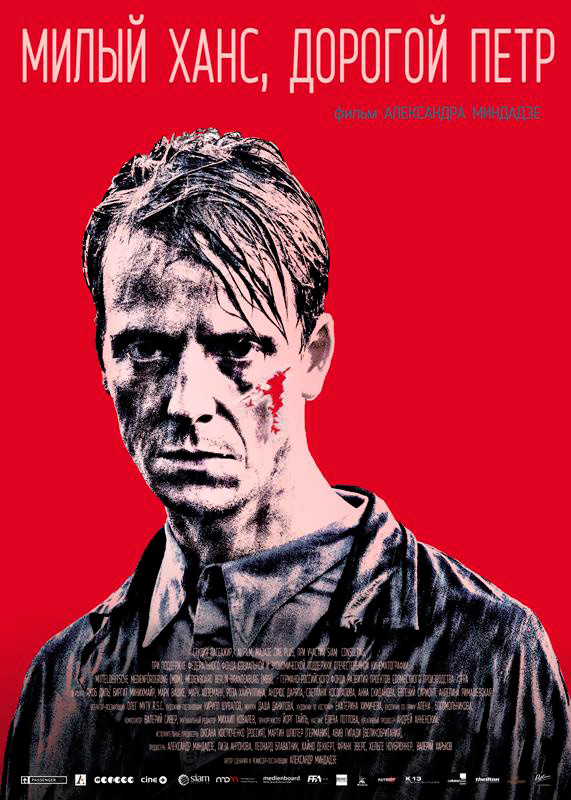 The award is the older of two rival national Oscar-style ceremonies; in January, the Golden Eagles tapped Anna Melikyan's About Love as best film, but gave best screenplay honors to Mindadze's movie, an award it also received at the NIKAs on Friday.
The movie, starring a key German cast that includes Jakob Diehl (The Baader Meinhof Complex) and Austrian actress Birgit Minichmayr (The Downfall), shows the degree to which Stalin cooperated with Hitler before the Nazi invasion of June 1941 via a story about German engineers working in a Soviet military lens factory. The film, which premiered at last year's Moscow Film Festival, was heavily criticized by Russia's conservative minister of culture, Vladimir Medinsky, who suggested no such collaboration took place.
Best director honors went to Stanislav Govorukhin for Konets Prekrasnoy Epokhi (The End of a Beautiful Epoch), a prize he also won in January at the Golden Eagles. Set in the 1960s, it is based on a novella by renowned Russian 20th century author Sergei Dovlatov.
Danila Kozlovsky earned the best actor nod for his role in drama Dukhless 2 (Soulless 2), while Irina Kupchekno was named best actress for her portrayal of a small-town history teacher who takes her class hostage in Uchilka (The Teacher).
A special award for outstanding contribution to the national cinema went veteran director Vitaly Melnikov, whose career in the Russian film industry spans 50 years.
The NIKA awards, closely modeled on the Academy Awards, were set up in 1989. In 2002, following a split within Russia's film community and cinematographers' union, Oscar-wining helmer Nikita Mikhalkov established a rival ceremony named the Golden Eagles.