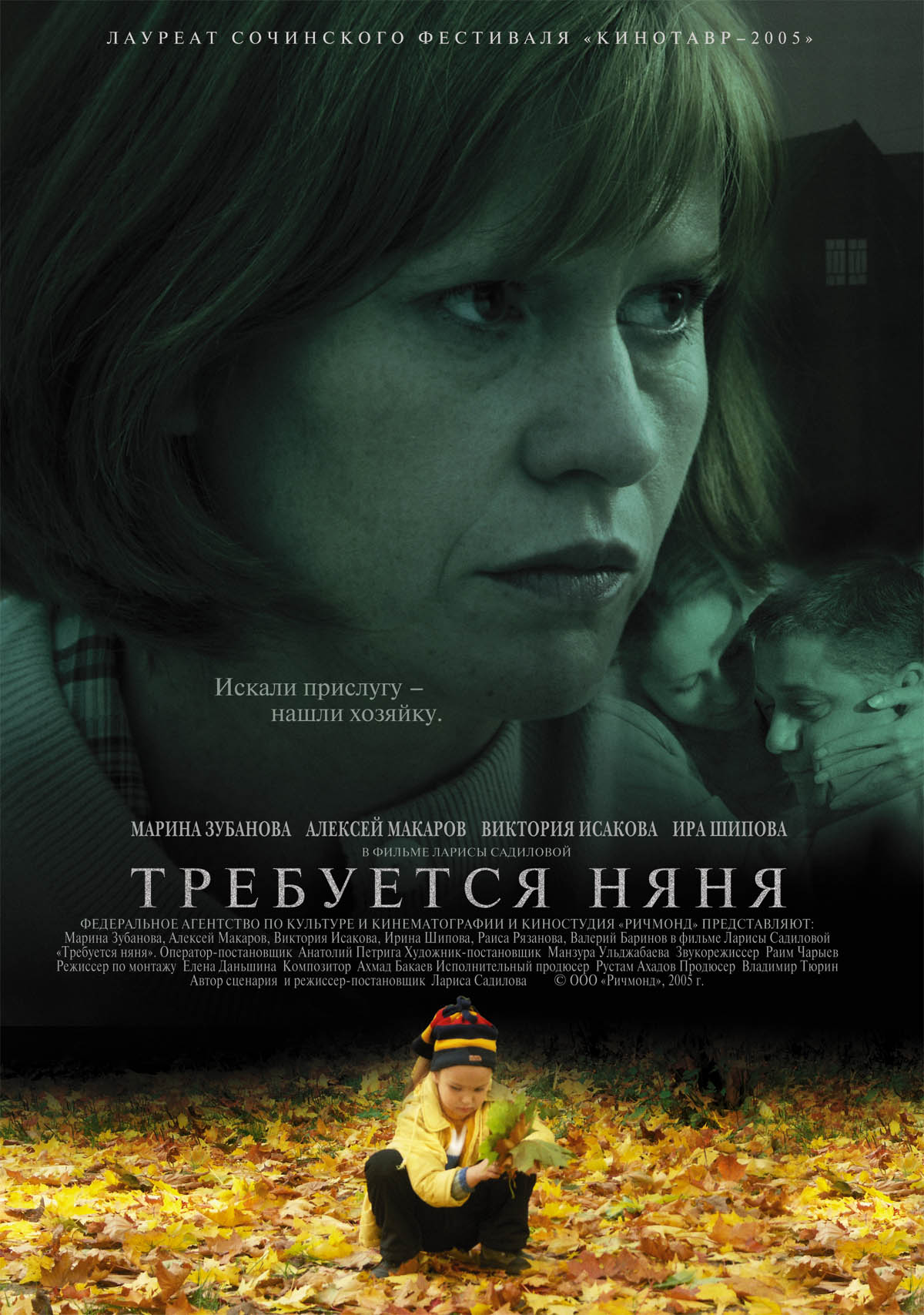 Director: Larisa Sadilova
Cast: Marina Zubanova, Aleksei Makarov, Viktoriia Isakova, Ira Shipova, Raisa Riazanova, Valerii Barinov
On its surface, Larisa Sadilova's third feature film since her acclaimed 1998 debut, Happy Birthday!, is only peripherally about race and ethnicity: a woman, Galia, arrives from rural northern Russia and is hired as a nanny for the daughter of a well-to-do (and honest) family, also Russian. The family does employs a group of Uzbek builders, who are living on their plot of land while doing renovations, but for the first quarter of the film or so they are indeed a peripheral presence, as Sadilova focuses on the relat ionship between Galia, the child, and the parents.
After overhearing the couple making disparaging remarks about her appearance, the nanny begins to spiral inexorably towards more and more treacherous acts, including turning the girl into a death-obsessed bully, plotting to sabotage her employers' marriage, and extorting money. What at first seems like an increasingly out-of-control vendetta based on class antagonism, however, soon encompasses every character in the film, including the Uzbeks, who in fact suffer the most permanent damage at the hands of Galia as she transforms into a monster (as cinematic nannies are not unknown to do).
An intriguing combination of contemporary social observation and fine psychological nuance, Larisa Sadilova's new film "Needing a Nanny" may look modest enough -- its cast is small and the locations simple -- but stays in the memory.
Respected as an emerging director, Sadilova in her latest work captures something of the world of her 2003 film, "With Love, Lilya," the story of a broiler factory worker's search for love. Experimenting with a more European style of naturalism, a form little explored by Russian directors in the last decade, that film won more acclaim abroad than at home, picking up a prestigious Tiger Award at the Rotterdam International Film Festival.
Actress Marina Zubanova, who played the heroine of "With Love, Lilya," returns in Sadilova's new film as Galina, the nanny of its title. She is hired by a prosperous couple, businessman Andrei (Alexei Makarov) and his manager wife Vera (Viktoria Isakova), to look after their 4-year-old daughter Alya (Irina Shipova) as Vera prepares to return to work.
Most of the action takes place in and around the couple's country house, whose final construction is being completed by a gang of Uzbek workers. Sadilova's own script catches subtle details of the almost unspoken class system typically found in Russia over the last decade. Andrei and Vera may be successful and able to afford a new house and a housekeeper, but their interaction with others, such as their parents, whose much more modest lives have changed little over the years, anchors them in a convincing background.
Read more >>>